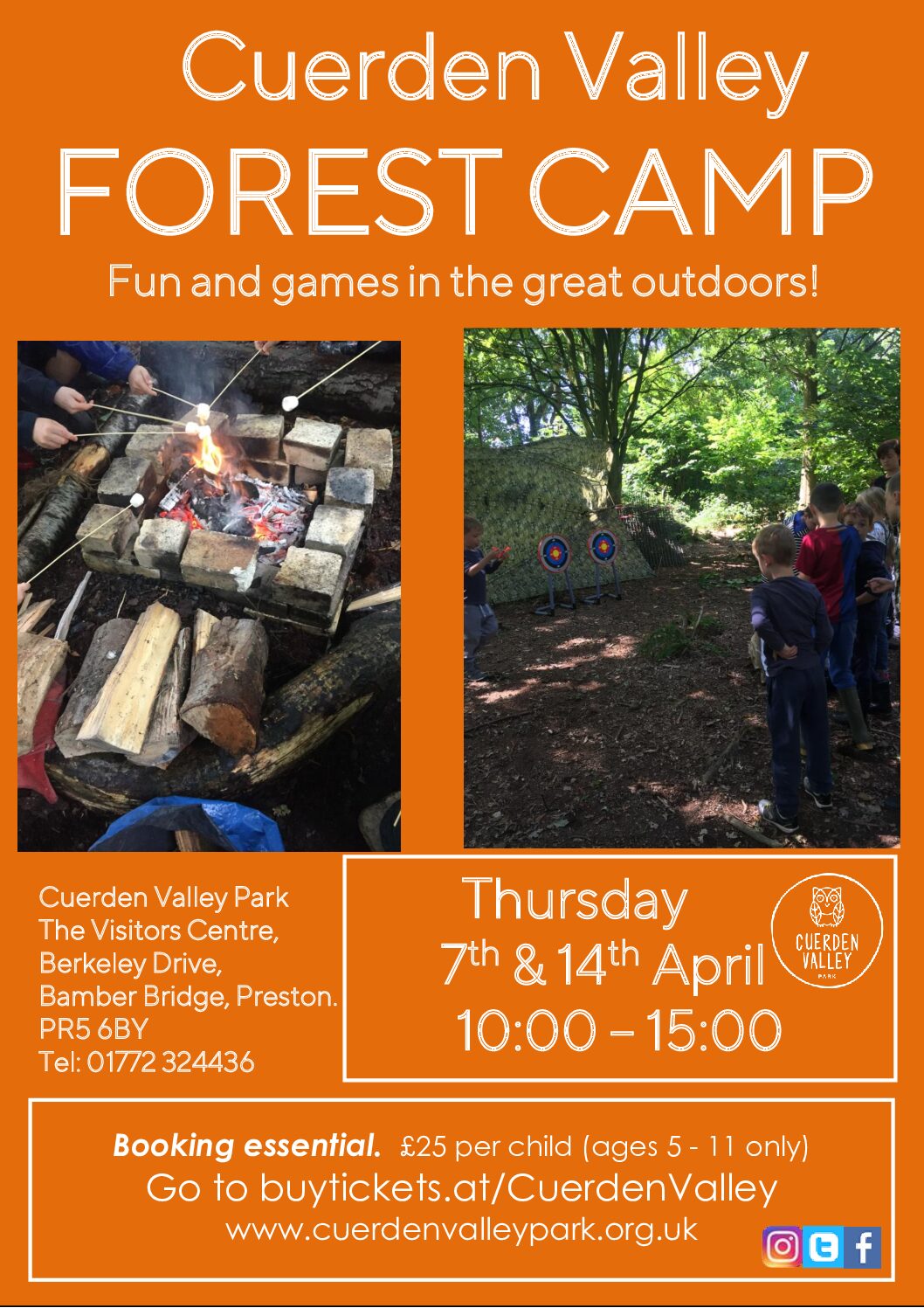 We are delighted to be able to bring back our Forest Camp sessions.
Cuerden Valley Park is now taking bookings for Forest Camp on the 14th April, 10am-3pm. We will be playing games, making dens and shelters, having a camp fire with tasty treats, exploring the wonderful nature in the Park and making things out of wood and other natural materials. The sessions will be run this year by Simon Moorhouse, who will be bringing extra activities that everyone is sure to enjoy. Check out his website at www.wood-sage.co.uk
Click here to book
https://buytickets.at/cuerdenvalley/674577
https://buytickets.at/cuerdenvalley/674581
£25 per child, per day, ages 5-11. Any queries – please ring the office on 01772 324436.