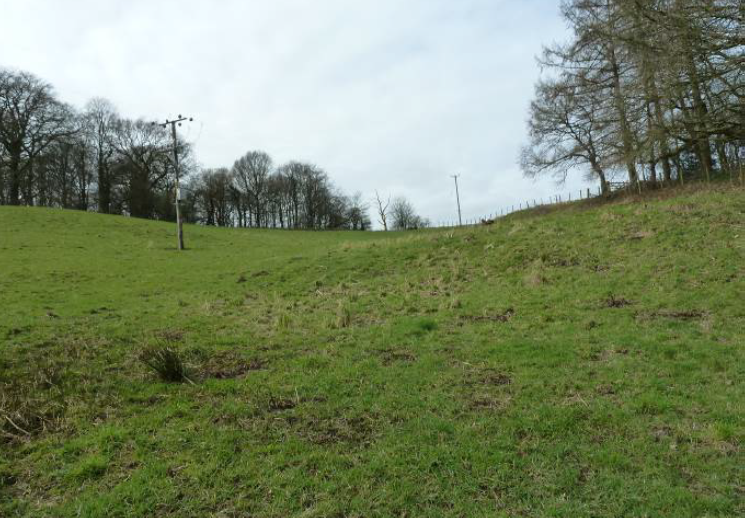 Cuerden Valley Park Trust has applied for planning permission for a trench to take foul and surface water sewers to serve new houses that could be built in the area.
The 3m wide trench will be dug through farmland owned by the Trust and connect to land earmarked for residential development off Nell Lane. The proposal is a result of a commercial deal between the Trust and housing developers and means that should new dwellings be constructed, the Trust will receive a significant sum of money to be invested in the Park.
With developer contributions from Section 106 and CIL funding payments going to other projects in the Borough, this is the only way that the Trust will gain any financial compensation for the inevitable extra footfall in the Park created by additional new homes so close by.
Protected trees
A planning application is required because the proposed sewer runs through an area which includes trees protected by a Tree Preservation Order dating back to the 1950s. These trees have been individually assessed and the route has been designed to avoid those trees of high significance. Up to seven trees of low quality will be removed by the sewer works.
The sewer has been carefully designed to avoid significant areas of wildlife and nature conservation. It does not go through a Biological Heritage Site as some objectors have claimed, and is far enough away as to not cause any impact on the nearby Tennis Court Pond Biological Heritage Site which is a breeding site for great crested newts.
Simon Thorpe, General Manager, commented:
"We are aware that the application has attracted a number of objections, but these are largely based on mis-information and lack of context. We do understand that some people are against housing development at Nell Lane, but this application is for a sewer pipe and has to be assessed on its own merits. The fact is that construction of the sewer will have very little impact on the landscape or environment."
This application is of paramount importance to the Trust. Even prior to the impact of Covid 19, the Trust is struggling with the challenge of managing the wear and tear from increased numbers of visitors to the Park.
This reflects a national trend for increased demand to access greenspace, with a growing population, housing development, and greater emphasis on healthy lifestyles and exercise. More and more people are using local parks but this comes after a decade of austerity and cuts to park maintenance. Parks are having to diversify and find new sources of income.
"There's a lot riding on the outcome of this application. Funds from the sewer deal will go towards conservation work such as improving paths, bridges, and repairs to the Victorian reservoir."
Tree planting
A previous application was refused earlier this year because of impact on trees. The Trust is confident that these concerns have now been addressed.
Thinning, coppicing and felling trees is something that staff do each year as part of routine conservation work and is part of the cyclical nature of caring for woodlands. The Trust has already identified two sites for new tree planting which have been included in Chorley Borough Council's Emergency Tree Plan.
Simon concluded:
"Our proposed sites for tree planting will not only help address the climate emergency, but also mitigate the loss of the trees in this planning application. We are confident that Planning Committee will assess this scheme on its merits, and weigh up the minor landscape impact caused by loss of trees, with the benefit to the community of securing additional funding for the upkeep of the Park."
A decision is expected in October.