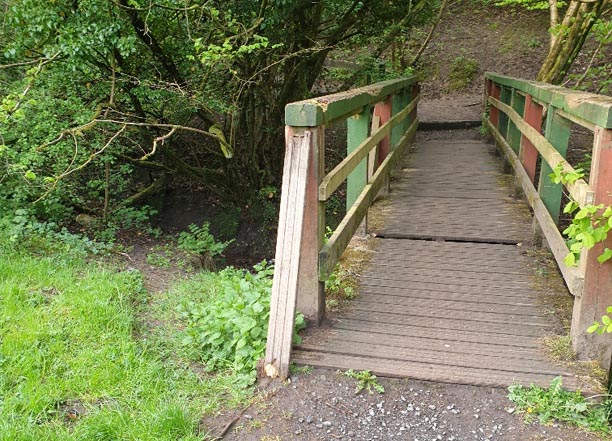 Part of the popular path that lies between Asda and Hawksclough at Cuerden Valley Park has been shut after a footbridge inspection deemed it unsafe.
The bridge has been closed off and the public are being encouraged to use alternative routes through the housing estate at Greenwood and Camwood – see map below.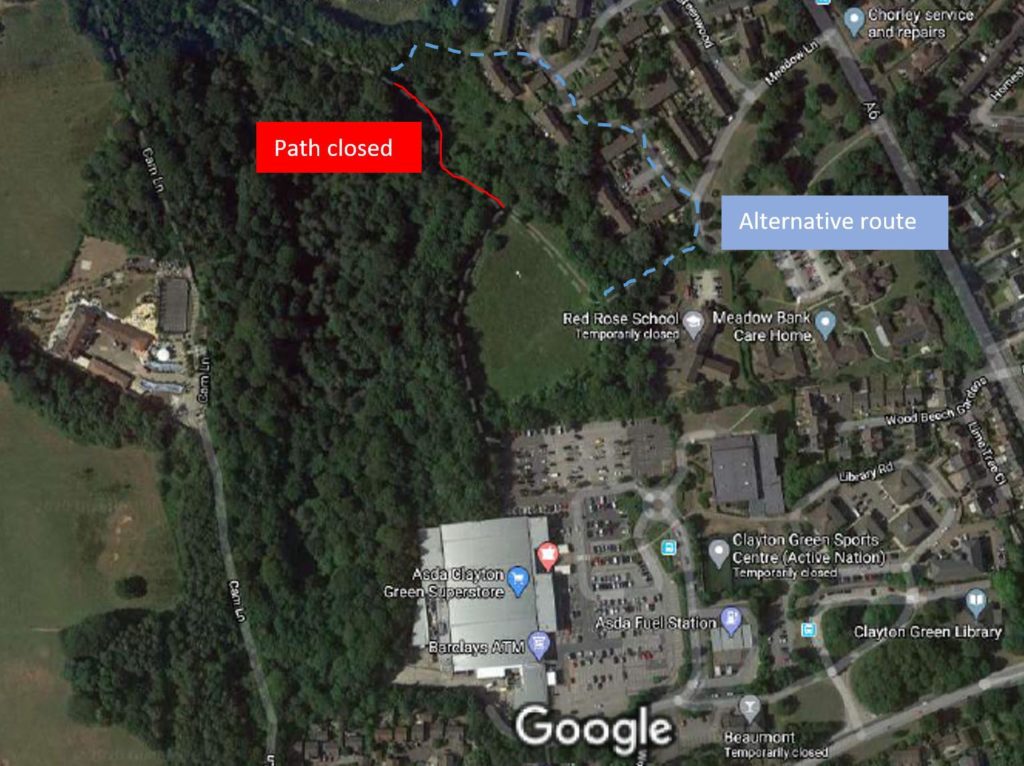 Increased volumes of surface water running off into the valley have eroded and exposed the bridge footings, and temporary shoring work installed last year has also been washed away. The wooden bridge is one of the oldest on the Park dating back to the CNT days. General Manager, Simon Thorpe, said:
When it rains huge torrents of water now flow down the stream beneath the bridge and over time this has washed away tonnes of material. Unfortunately it's not as simple as replacing the bridge as any new structure would soon be undermined by more erosion. We need a comprehensive look at slowing the flow of surface water into the Park and engineering operations to protect any new bridge. This will require support from a range of bodies including the Environment Agency. We know the closure will cause people inconvenience but we've acted today in the interests of everyone's safety.
Hundreds of properties in Clayton Brook and Clayton Green benefit from discharging surface water into streams that run into the valley and the damage to the bridge is a good example of the impact that increased rainwater and flooding is having. Stream banks and gulleys are being  eroded and material washed downstream where it silts up the channel and causes knock on flooding.
The path is likely to be closed for at least 12 months  while solutions and funding are explored to re-open it.