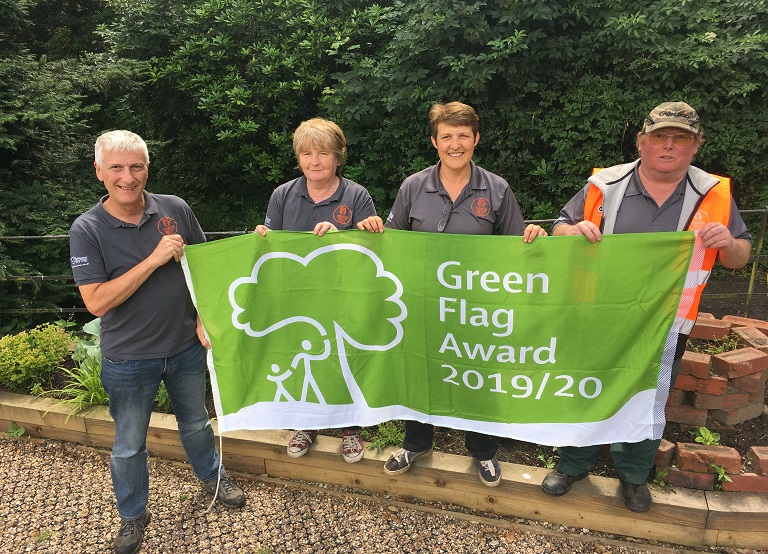 Cuerden Valley Park is acclaimed as one of the UK's very best green spaces
Cuerden Valley Park has been recognised by the Green Flag Award Scheme as one of the very best in the world and joins a record-breaking 1,970 UK parks and green spaces in the UK that will today receive a prestigious Green Flag Award – the mark of a quality park or green space – for the 10th year running.
This international award, now into its third decade, is a sign to the public that the space boasts the highest possible environmental standards, is beautifully maintained and has excellent visitor facilities.
The Park's General Manager, Simon Thorpe said: "We are absolutely delighted to receive a Green Flag Award for the 10th year running, especially as this year the Park was mystery shopped".
"We had no idea when the judges would be carrying out their assessment. So, it shows that the Park is kept at a good standard since we had no warning of when it would be judged and therefore staff had no special time allocated to prepare for a judging visit. The Park has only a few members of staff and it is a worthy accolade for their hard work, and the dedication of a small band of volunteers who help the Rangers to keep the Park looking spic and span."